Class 5A
We love using lots of different assistive technology to help us access our curriculum. We use hand and head jellybean switches, eye-gazes with laptops and specialist software, Big Mack switches, an Eclipse, an interactive whiteboard and an iPad. We love language and communication lessons, fun sensory activities, P.E. and exploring our environment. Below you will see us enjoying some lessons and using our devices.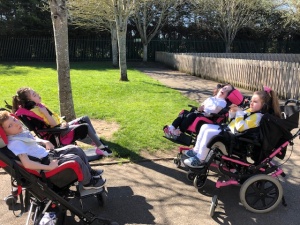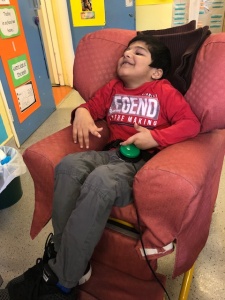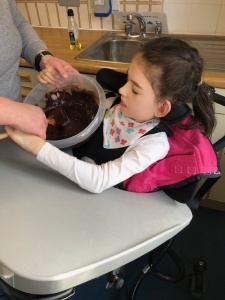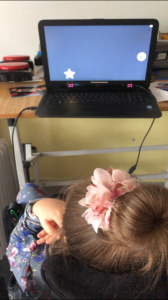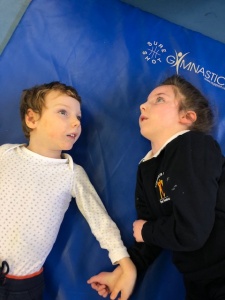 Class 6B
We love reading stories. This year for world book day we read 'We're going on a Bear Hunt' by Michael Rosen. Callum is feeling all the leaves and twigs from the story and Aislinn is laughing as we are reading how the bear is chasing everyone!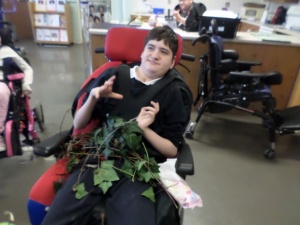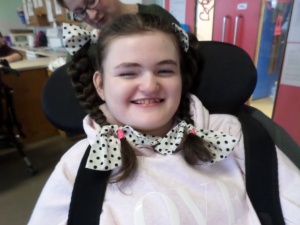 We also love sensory and music activities and below you will see Lauren carving a pumpkin for Halloween and Paul Ciaran listening to one of his favourite bands Green day.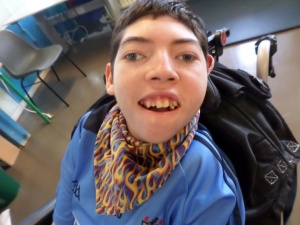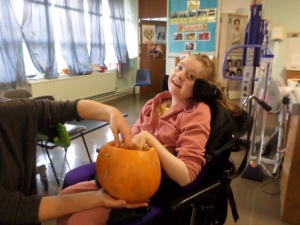 Home Economics Classes: Our senior students have participated in Home Economics classes this term. They have at great fun learning how to prepare and cook simple snacks including pizza, wraps and toasted sandwiches. The students have also made pastry and learned to use it to make sausage rolls and cheese and ham pinwheels.  For the summer term classes will focus on using summer fruits and include some treats including milk shakes.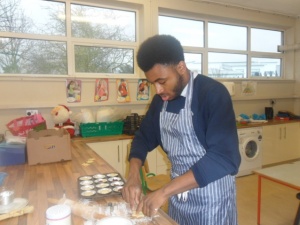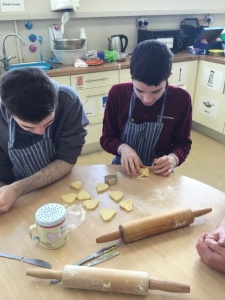 Class 7A
We love learning through play and participating in sensory activities. We all communicate in different ways using vocalisations, gestures and PECS. Have a look at us working hard and having fun.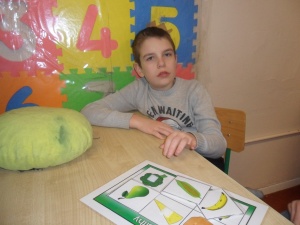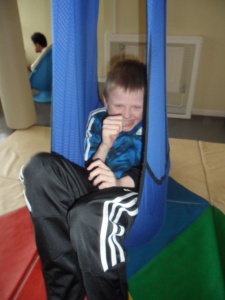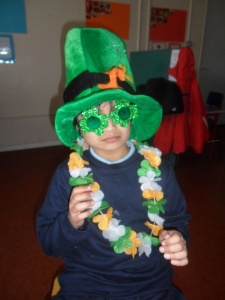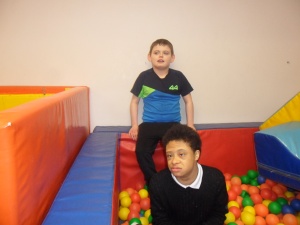 Class 2A
This year we have worked very hard on developing our language and communication skills and our social skills. We love Literacy lessons and learning new symbols and words. We have developed our fine motor skills by engaging in TEACCH activities, completing jigsaws and participating in structured play. Look at us doing great work below!